Find Your New Dream Home - Search Homes For Sale in Davenport FL
Davenport Florida Information
Welcome to VisitDavenportFlorida.com. We Hope You Enjoy Your Vacation in Davenport Florida
WELCOME TO DAVENPORT, FL
​
Visit Davenport Florida today and find all things related to the area.
We provide information on Hotels & Resorts, Malls & Shopping, Food & Drinks, Restaurants, Fun & Attractions, Golf, Discounts & Deals and much more.
Explore the cities listed below that are located close to Davenport.
​
Davenport

Haines City

Winter Haven

Clermont

Kissimmee

Orlando

Celebration

Lakeland

Auburndale
POPULAR DAVENPORT FLORIDA SUBDIVISIONS
Grand Reserve

Hampton Lakes

Highgate Park

Highlands Reserve

Island Club West

Lake Davenport, Bridgeford Crossing

Lake Davenport, Hillcrest Estates

Lake Davenport, The Palms

Lake Wilson Preserve

Legacy Park

Loma Linda

Loma Vista

Marbella

Oakpoint

Palm Key Village

Paradise Woods

Pines West

Pinewood

Providence Golf & Country Club

Regal Palms

Ridgewood Lakes

Royal Palms

Sandy Ridge

Santa Cruz

Solana

Solterra Resort

Sunridge Woods

Sunset Ridge

Terrace Ridge

The Abbey at Westhaven

The Dales at Westhaven

The Hamlet at Westhaven

The Manor at Westhaven

The Manors at Westridge

The Reserve at Town Center

The Sanctuary at Westhaven

The Shire at Westhaven

The Village at Town Center

Thousand Oaks

Tivoli Manor

Tuscan Hills

Tuscan Ridge

Tuscana Resort

Victoria Park

Vistapark Resort

Vizcay

Watersong

Wellington

West Stonebridge

Westbury

Westridge

Wildflower Ridge

Windwood Bay

Aldea Reserve

Ashley Manor

Aviana

Aylesbury

Bahama Bay

Bass Lake

Bella Piazza

Bella Toscana

Bentley Oaks

Briargrove

Bridgeford Crossings

Bridgewater at Town Center

Bridgewater Crossing

Calabay Parc

Champions Gate

Cypress Pointe

Davenport Lakes

Deer Creek

Esprit

Fairway Lakes

Florida Pines

Four Corners
FIND EVERYTHING YOU NEED TO ENJOY YOUR VISIT TO DAVENPORT FLORIDA.
​
Plan your dream vacation to Davenport Florida and enjoy all the area has to offer. Some of the best shopping in Orlando is located only minutes from Davenport. Find New Restaurants in Champions Gate or plan to visit Beaches Close to Davenport Florida.
​
Find Things To Do In Davenport FL like malls, shopping, fun, attractions, outdoors, parks, playgrounds, events, restaurants and dinning, drinks, hot air balloon rides and more! Looking for Fun Things To Do In Davenport Florida?
​
Visit Posner Park Mall, Posner Commons, or Posner Village Shopping Mall in Davenport Florida. Check out all the great Posner Park Stores. Shop at the New Bath and Body Works Posner Park or Burlington Davenport FL at Posner Village Mall. Posner Park Davenport is a fun way to spend the day getting all you need and the things you want in one place. Posner Park Davenport FL will continue to grow as the area expands quickly. Posner Village New Development will continue the Posner Park expansion. Posner Park Hours can vary by store so call ahead. Posner Park shopping mall in Davenport is the closest for ChampionsGate Shopping Malls other than heading to one of the popular malls like Mall of Millenia or the Premium Outlets off I-4.
​
Find Davenport Florida Things To Do: The closest Public Park, Playgrounds and Sports Fields to Davenport FL is Northeast Regional Park on Hwy 27. This park offers a Dog Park for both small and large breeds. Sports Fields for Soccer, Football, Basketball and more.
Other popular public parks include Lake Eva Community Park in Haines City Florida. This public park also has a paid entry water park called Lake Eva Aquatic Center that small children will love. If you want to visit Historic Downtown Kissimmee make sure you check out Kissimmee Lakefront Park on beautiful Lake Toho. Another local favorite is Lake Louise State Park located minutes from Davenport. Take a day trip and enjoy walking trails near me in beautiful Celebration Fl. Find other scenic parks near Davenport by searching Lakeland and Orlando for Public Parks. Polk County Parks are a great cheap or inexpensive way to do FREE Things In Davenport Florida.
​
Explore Attractions Near Davenport Florida and other Fun ideas that the whole family will enjoy. Tired of Walt Disney World and Universal Theme Parks and want to try something new this year?
​
If you are still asking yourself What To Do In Davenport FL or What Is There To Do In Davenport Florida check out our list of Davenport FL Fun! Search our website for Things To Do Around Davenport Florida or Things To Do Near Davenport Florida. We have already told you some Fun Things To Do In Davenport FL and Fun Things To Do Close To Davenport.
​
Many people visit ChampionsGate Florida and Davenport FL for one reason only, the Golf Courses Near Davenport Florida. Local favorites include Providence Golf Course, Highlands Reserve, Celebration Golf Club, Reunion Resort Golf and Champions Gate Golf Courses at OMNI Resort.
​
Looking for New Restaurants In Davenport Florida or New Restaurants in Champions Gate FL? Davenport Florida Restaurants have expanded options to make everyone happy.
​
Visit Davenport Florida News is Posted to our Blog Page for your enjoyment. Find all the mainstream local news for Davenport FL.
See something you think we should feature? Contact Us Today!
​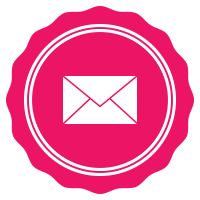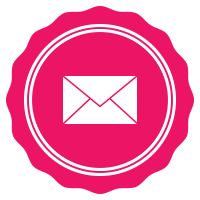 RESTAURANTS - MALLS - SHOPPING - GOLF - FUN - ATTRACTIONS - HOTELS - RESORTS - DISCOUNTS